American Radio Relay League (ARRL)
Ford Amateur Radio League (Tin Lizzy Club)
Bicycle Mobile Hams of America (BMHA)
QRP-ARCI
Dayton Hamvention


Wayne County Skywarn
One man's experience with Amateur Radio




Current time (UTC):



Among my more recently acquired interests is amateur radio. I first became licensed as KD8CSE in January 2006, when I passed the written examinations for the Technician and General license classes. Since there was still a requirement to pass a Morse Code test for the General and Extra Class licenses, my first license was for Technician class. After six months of study, I passed a 5 words-per-minute Morse Code examination in June and gained my General class license. Four years later, I passed the Element 4 exam and received my Extra Class license, but I continue to gain knowledge from my "Elmer", my uncle Bill, K8WA (I return the favor for computer advice).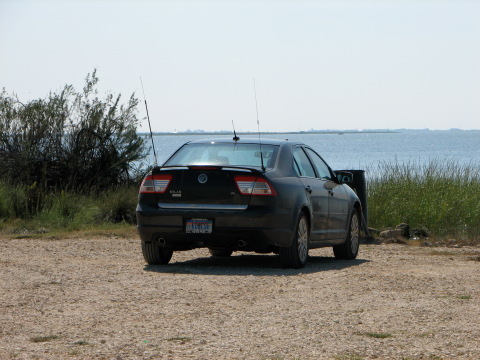 This is my car in 2007 at the Anahuac National Wildlife Refuge in Texas. A Hamstick is on the left (either 20 or 40 meters), a dual-band VHF/UHF on the right. And of course, my license plate has my call sign of KD8CSE.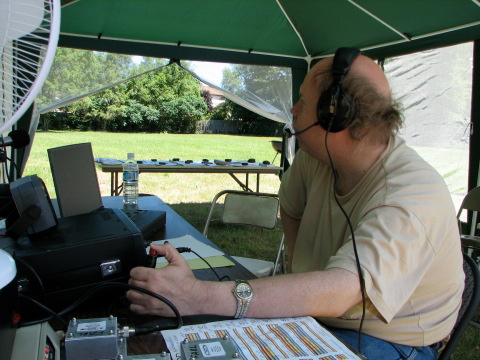 This was my first QSO on the HF bands as a General class operator back in 2006. This was at the Field Day setup for the Ford and Livonia radio clubs.

Transceivers
My first transceiver was an Alinco DJ-596T handheld transceiver (HT) for use on 2 meters and 70 centimeters. It's since been joined by an Alinco DJ-296T 220-MHz transceiver, an Alinco DR-635T 2 m and 70 cm base/mobile transceiver, a Yaesu FT-857 multiband transceiver (currently in my car), a Yaesu FT-817ND low-power transceiver and a Kenwood HF transceiver. Later on, I acquired a Yaesu VX-8R multiband HT and hope to obtain a FlexRadio 1500 software defined radio.


Antennas
On my car, I have a dual-band VHF antenna and a mount for mounting Hamstick-type HF antennas. Both are trunk-lid mounted because I'm driving a leased vehicle.

At the condo, I don't have a permanent antenna at the moment because putting anything up outside is officially prohibited. I have a Buddipole that I've successfully used, but it does take up space in the bedroom.


Interests
The main thing that got me into the hobby was the chance to serve as a weather spotter for Skywarn. I'd hear the spotter's net for Wayne County on my scanner and monitor it for news about severe weather that might be heading my way. One of the first things I did after becoming licensed was to attend spotter training, and I've done that every year since.

I'm also attempting to get involved with bicycle mobile work on both VHF and HF. It's not difficult to hit some of the local repeaters from my bike. Now I want to try for a more permanent setup, to develop an HF setup and to get involved with APRS.

I'm a member of ARRL, the American Radio Relay League, and I also belong to the Ford Amateur Radio League, a.k.a. the Tin Lizzy Club. I'm a Volunteer Examiner registered with the ARRL/VEC, meaning I can administer amateur radio license exams




E-mail: Contact Page
Last updated June 17, 2010